The sequence and formula of your In-Stream ad are critical to the success of your YouTube ad campaign. If you get this wrong, you're going to be wasting your time and money. It doesn't matter how much you spend on ads, or how accurate your targeting is. If you're promoting a bad video, it will fail every time.
It's kind of like the saying: "You can polish a turd all you want, but in the end, it's still a turd." We don't want you advertising a turd video.
If your video follows the correct sequence and formula, it will be able to accomplish 3 things:
Capture the attention of a complete stranger… stop them dead in their tracks.
Change the relationship of a stranger into a warm acquaintance.
Get them to take action by clicking on the video.
We've launched hundreds of video ad campaigns in all sorts of industries; Real Estate, eCommerce, Auto, Life Coaching, Business Development, Beauty, Health & Wellness, Electronics, Investing, etc. Although the message changes across industries, the video structure and sequence stay the same.
After years of consulting, we've seen people make the same mistakes made over and over. Finally, we created a simple graph so you can clearly see the timeline of the perfect YouTube in-stream ad.
In-Stream Ad Timeline
Capture Attention
The very first thing your video needs to do is capture the attention of the viewer. We've all experienced "the longest 5 seconds on the internet". You're about to watch a YouTube video that you're really excited about, but when you click on it, an ad starts playing! You hover your mouse over to where you know the "Skip Ad" button is about to appear and start your countdown. "Five, four, three, two, one…"*click*.
As an advertiser, those 5 seconds are absolutely critical to maximize in order to capture your viewers attention. If you're wasting time showing your logo or rolling a fancy intro you will lose them. However, if you address your target audience directly, they might pause for just enough time to allow you to hook them in.
Build The Problem
Now that you have their attention, you need to build the problem. They're giving you their time, what are you going to do for them? What problem are they having that you are going to solve for them? If you just jump right into your sale here, you'll probably lose them. This will probably take another 5-10 seconds.
Make A Connection
At this point you've basically said to your audience "Hey! Are you a [kind of person] looking to [solve X kind of problem]?". In order to make a connection with your viewer, you basically want to let them know that you know how they feel. Relate to them. Tell them what makes you a credible source to solve their problem. This should usually take about 10-15 seconds.
Offer The Solution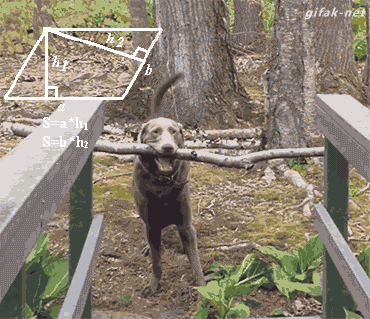 Here you go. This is what you wanted to do right from the beginning. Now that your viewer knows that you understand their problem, they're ready to hear the solution. Tell them. This is where you can talk about your product or service and all of its benefits.
Don't drag this part on too long though. It should take about 15-20 seconds. Remember, they still have a video that they're waiting to watch. The second you start boring them, they'll be gone at the click of a button. Literally.
Give A Call To Action
The call to action is the goal of the whole video. Without a call to action, your video loses SO much value. We always say that if you don't tell people what you want them to do at the end of the video, then that's exactly what they're going to do…nothing.
Most of the time you should use YouTube End Screens for your call to action. You can only put these in the last :20 of your video but they are clickable on both mobile and desktop.
Things to Remember
There are some key elements that you need to understand that lay the foundation of a great in-stream ad:
You only get charged per view. A view is counted when a viewer watches the ad for at least 30 seconds or to the end of the video (whichever is shorter) or clicks on a card or other elements of your in-stream creative.
The whole purpose of the video ad, is to get people to click. Period. You need to build the whole video around the click. The "click" could be a Card, CTA overlay, or End Screen.
Ninja Tactics & More
TELL PEOPLE TO SKIP YOUR AD: Invite the viewer to skip the ad if they're not your target audience looking for specific guidance. This way you won't waste your ad spend on people who aren't interested.
SHOW & TELL: Make sure to give a verbal call to action as well as point to where you want your viewers to click. This will drastically improve your click through rates.
When you follow these guidelines on your video ad, it will have a bigger impact on the viewer. If you have a bigger impact on your viewers, you'll be able to generate more leads and sales at a lower cost. And if you don't want that, you probably shouldn't be in business.
Keep this In-Stream Ad Timeline in mind when you create your next YouTube ad.
If you want to take your YouTube ads to the next level, download our "Video Ad Formula". This free resource includes more useful tips, tools, and examples of how to make effective YouTube ads. You can download it for free by clicking the link below.